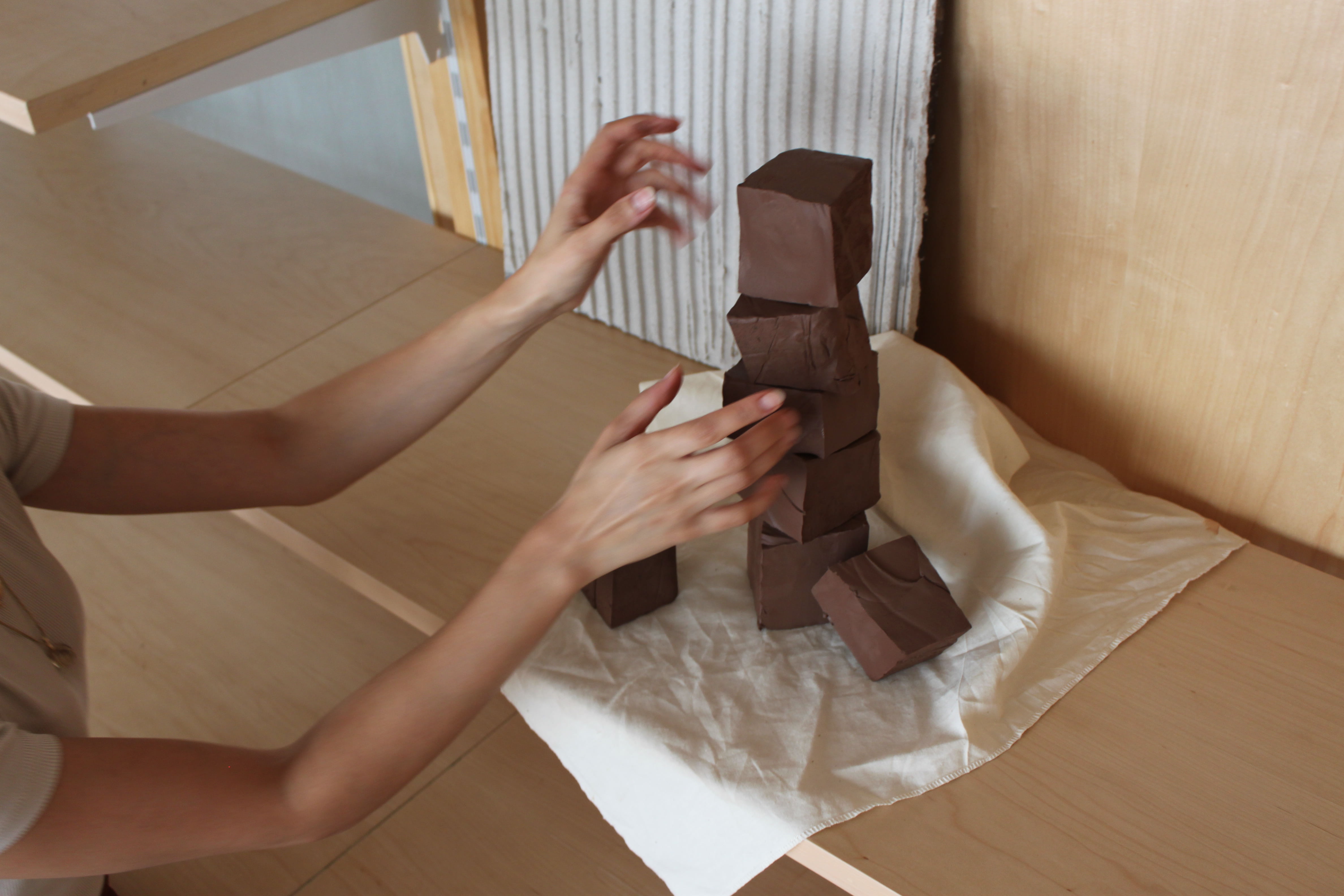 Location: Kuwait City, Kuwait
Status: Completed, 2021
Role: Designer
Project Team: Rawan Muqaddas



The young ceramicist behind From Mud felt a need for the therapeutic and magical art of clay sculpting in the heart of Kuwait City; this was how the space came to be.

Sitting comfortably on the first floor of a 1967 Modernist building in Kuwait City's textile market, the zen workspace draws inspiration and texture from the beautiful craft of clay and its simplicity. The studio's holistic approach is conveyed through clean lines and a soothing palette that reflects the binding theory behind the studio's own ethos. The inception of From Mud started with the observation of the movements taking place while creating with clay; from the ceramist's own motion to the fluid lines formed by the clay itself. One of the most inviting features is the light distribution that mimics the building's concrete façade and casts uncomplicated shadows on the space, allowing privacy through fluted glass.

As a continuation of the façade itself, the perimeter shelving's combination of steel and maple wood creates a calm and functioning environment that reinforces the young potter's mission of making clay art accessible to everyone.