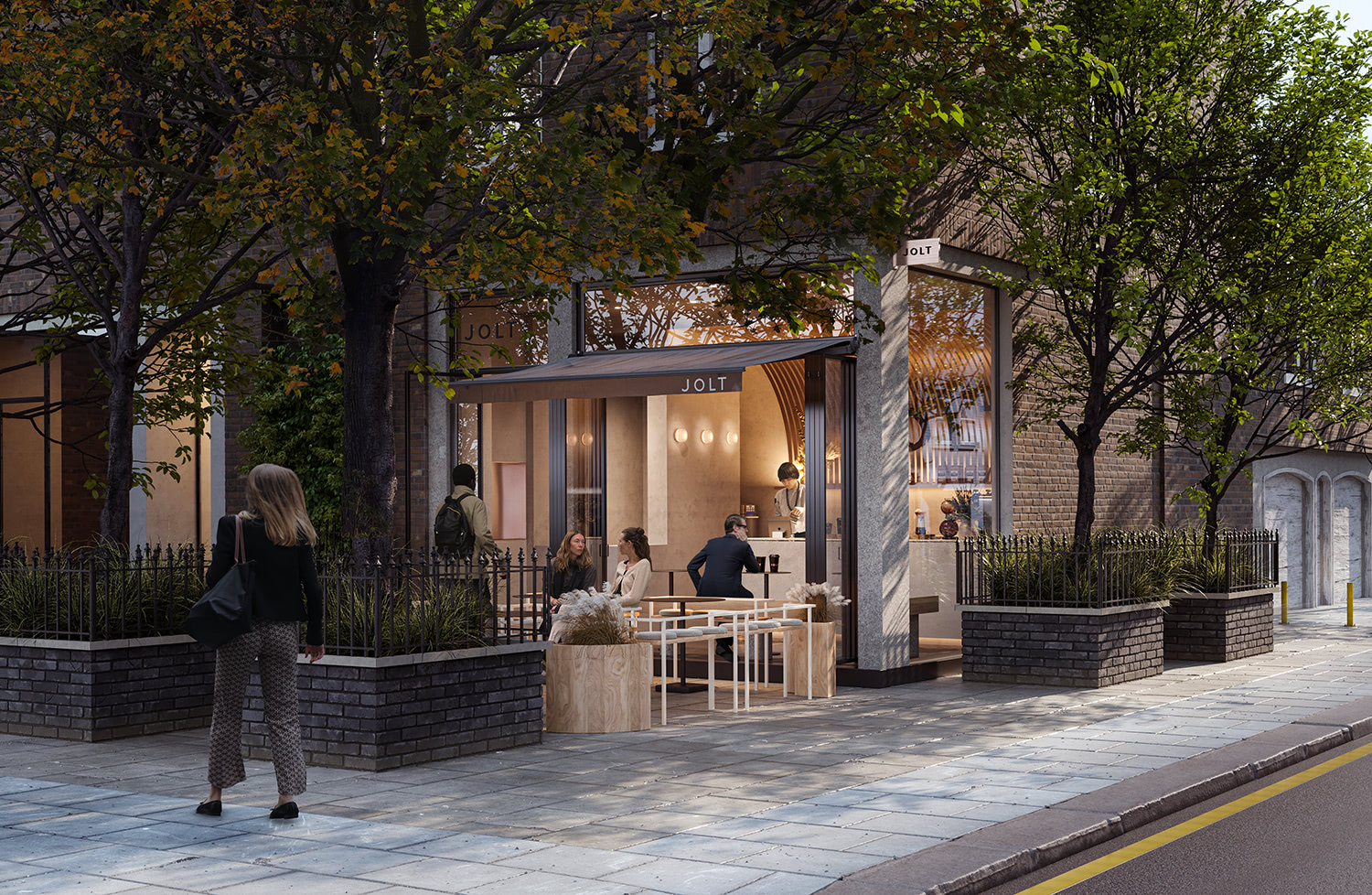 Location: Belgravia, London
Status: Not built
Role: Designer
Project Team: Rawan Muqaddas



With a wonderful brew and an inviting outdoor patio, Jolt's second location puts an emphasis on the blurring of boundaries between the exterior and interior of the small-scale coffee corner, providing a place of refuge and calm under the trees. The concept arose from the Great Castle Street branch's interior arches that housed nooks of seating throughout. The small plot holds a sculptural coffee bar that draws in the public through a series of bent metal half-arches.